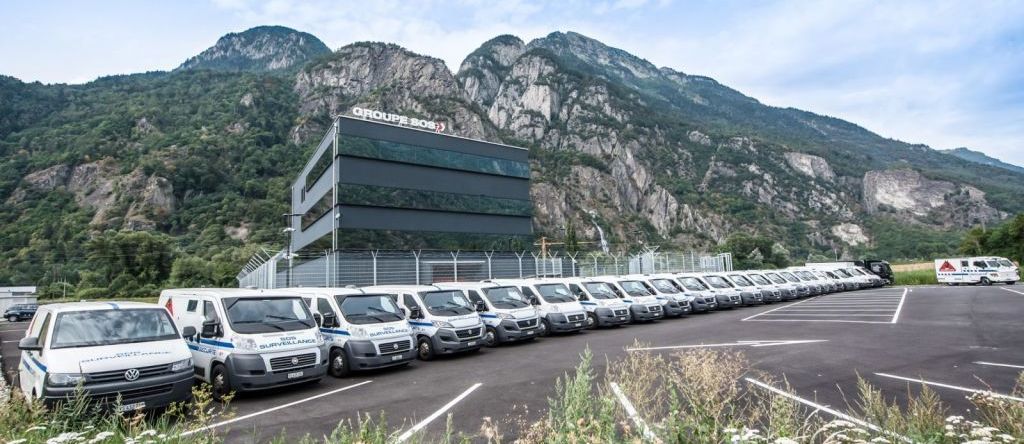 Expert knowledge, the latest technology and security at your service
A partnership for transporting valuables
SOS Surveillance Group in Vernayaz and Securitas Group in Zollikofen have joined forces, pooling their respective expertise to provide services for transporting valuables and cash management.
For this, the two groups have launched the joint venture SOS Cash&Value where SOS Surveillance Group and Securitas Group combine their extensive knowledge of transporting valuables and cash management. SOS Surveillance Group is the majority shareholder in this joint venture.
This initiative comes as a result of recent developments in the field of transporting valuables. SOS Cash&Value is now proposing its services and aims to expand throughout Switzerland.
With its control centre in Vernayaz and highly secure facilities, SOS Surveillance Group offers an ultramodern infrastructure for cash management and provides services for transporting valuables across Switzerland.
This joint venture also benefits from the technical, cash management know-how of Securitas Group, the first company in Switzerland to transport cash with the launch of Securitas Express in the 1960s. For clients, this represents an opportunity to take advantage of a reliable alternative that is 100% Swiss.
SOS Cash&Value has been in operation since 1 January 2022.
About SOS Surveillance Group (Groupe SOS Surveillance SA, in Vernayaz, Valais):
SOS Group, via the intermediary of SOS Surveillance SA, has been providing services for transporting valuables
and cash management since 2001. In 2011, SOS Surveillance SA was the first company to establish a recyclable self-treasury system in the retail sector. SOS Surveillance SA currently provides services throughout Switzerland with four strategic hubs in the cantons of Zurich, Ticino, Geneva and Valais.
About Securitas Group (Securitas SA Swiss Guarding Company, in Bern):
Securitas SA, a family-run company, is the leading Swiss provider of security services. Since it was founded in 1907, it has served the needs of the public in terms of protection and security by providing efficient services and satisfying increasingly complex demands. The Swiss Securitas Group employs over 15,000 staff members and generates a turnover of approximately 1.3 billion Swiss francs.